2021 Season Pricing for Guided Trips
Morrow Point Reservoir rates for guided fishing trips:
1-2 people $500
3 people $600
4 people $700
5 people $775
6 people $850
$85 per additional person.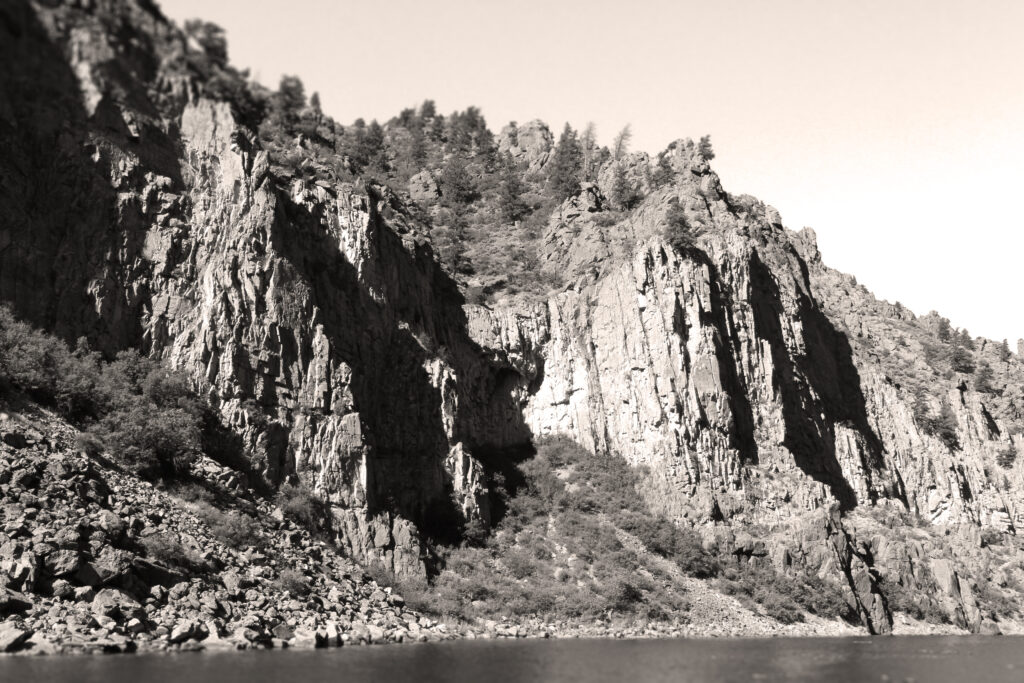 Pricing Includes ...
A full day of fishing up to 8-9 hour on the water. Boats hold up to six people per boat (2 boats).
All trips include all necessary fishing equipment, coolers with ice and drinking water, cleaning and bagging of the days catch.
What you need tobring: Valid fishing licenses for anybody that will be fishing, your food for the day, any drinks you want, proper clothing (rain gear), any fishing gear you want to use and a good attitude.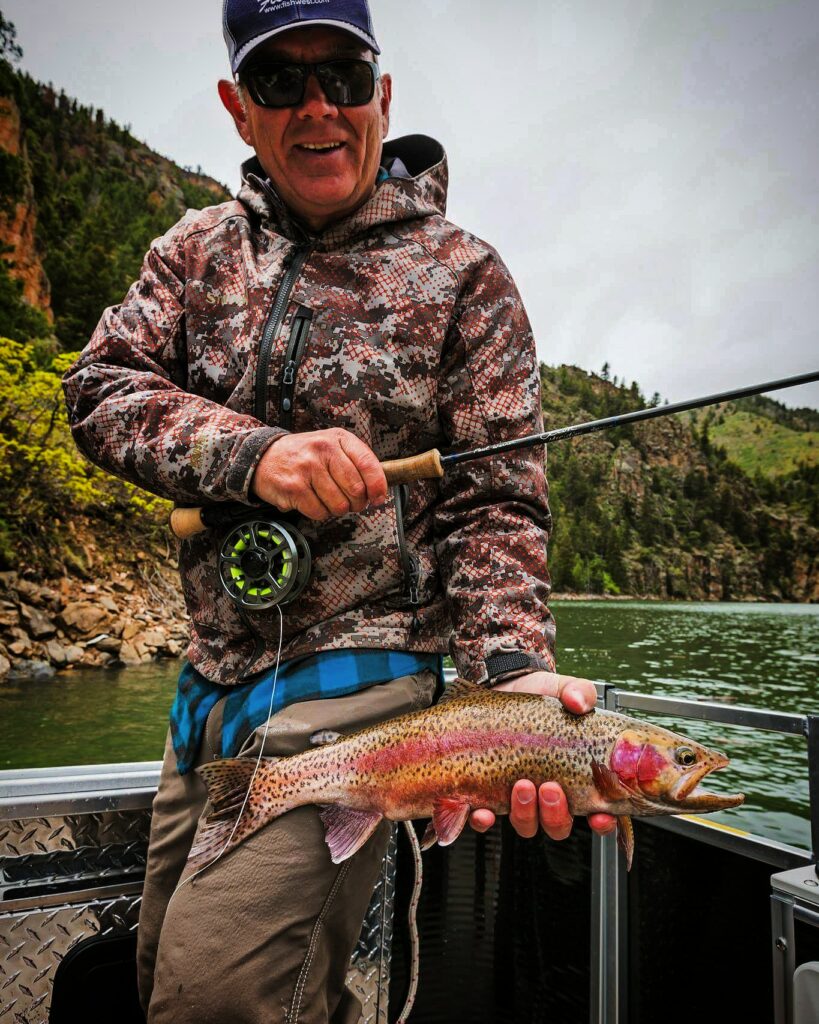 Fly Fishing Morrow Point
We offer still water fly fishing on Morrow Point Reservoir. It is very successful as most of the fishes diet is comprised of bugs. We fish topwater, subsurface and sinking line setups. We have two 6wt Scott fly rod/Ross Reels setups for you to use. Every Colorado fly fisherman should have this trip on their must-do list!!

Fish the upper Black Canyon of the Gunnison on Morrow Point Reservoir

Welcome to the headwaters of the Black Canyon of the Gunnison! Morrow Point Reservoir is a hydro-dam located 11 miles downriver from Blue Mesas Dam and is Home to some of the most amazing fishing and scenery in Colorado. I guide fishing on Morrow Point from May into September and fish for Kokanee Salmon, Brown Trout, Rainbows, Lake Trout,  Brookies, and a few kinds of Cut Throats. Catch em' all in the day and it's "MP grand slam". This guided fishing trip can truly be a trip of a lifetime and is considered by most the "Best Fishing Tour" in Colorado. Please contact Ryan VanLanen for info straight from the guide.
We Are The Exclusive Guide Service For Morrow Point Reservoir
The Morrow Point guide trip is permitted, owned and operated by the Elk Creek Marina. This is the only guide service on the reservoir and is the only way to go on a guided trip there. All reservations/payments go through ECM. I have been guiding morrow point trips for elk creek marina for the past 16 seasons and am proud to be one of just a few guides.  As one of the guides please feel free to contact me for any info and my open dates. You'll not regret booking this trip. It's an absolute must do for every Coloradan, fisherman or not!
The day begins meeting at The top of Pine Creek Trail (25mi west of Gunnison on highway 50) in the early morning. From here we HIKE down the 237 stairs (and back up at the end of the day) and 1/2 mile of flat trail along the Gunnison River to the boat dock. Let the fun begin. We will be on the water 8 hours fishing various techniques for various different species of fish. We cast Jigs and lures with spinning gear, we troll downriggers and lead line and we fly fish. No experience necessary to catch fish with us.
The Boats
On Morrow Point Reservoir we fish from two pontoon boats.
A 2017, 22' Angler Quest fishing machine! "Hold My Beer."
The "Don't Act Like You Don't Want To" is a 24' Angler boat with 2 full tops and extra comfortable seating.